As fitted to early GPO vans and on the NS door only, these are reproduction plates as Russ's thread in 'News and Announcements section under the 'Wooden Dash' thread.
Advertised
exclusively
on this forum, and priced at £7.75 each including P&P or £14.00 for two. Please PM me address if you want one/two etc
Plaque size 125 x 64mm. 4.2mm diameter hole centres 112 x 50mm.
Laser etched into white on red 1.3mm thick engraving laminate (semi flexible). (The originals were enamel)
I can't advise the date up to when vans had these fitted, but my van shouldn't have them (it's not GPO even), but I had the holes in both [metal] door plates so I fitted them, and I like them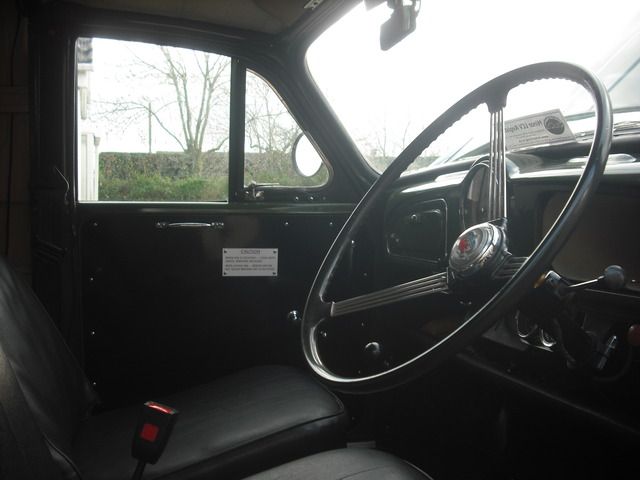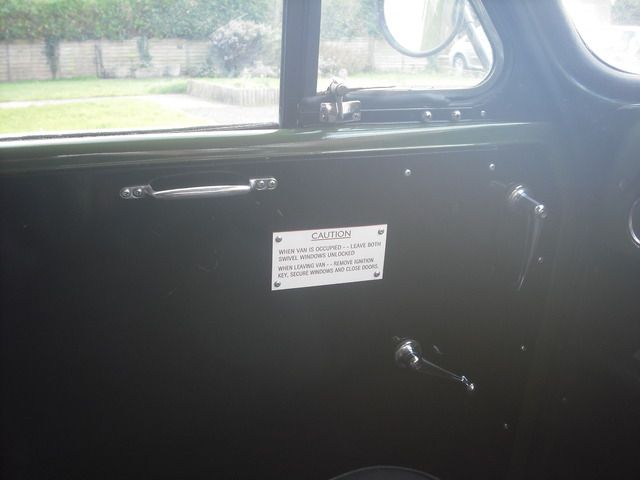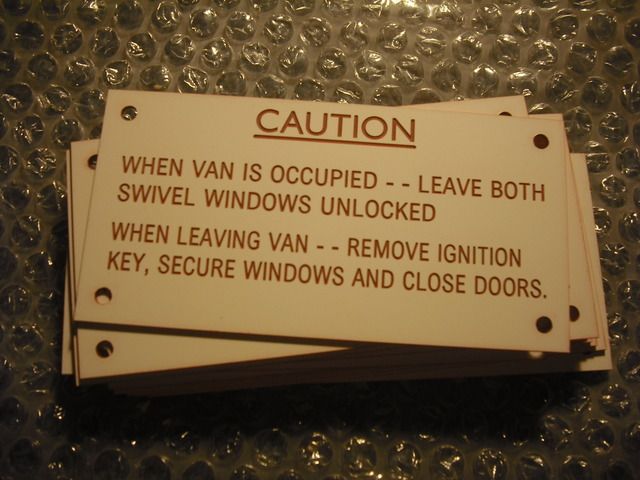 Many thanks to Russ for the information!
Dave